One of the biggest things to finish was electrical work, and I'll skip the saga of getting someone to sow up to do the work, but finally they did and boy howdy a lot of work was done in a short time.
Wires were re-run, cabling was sorted, all the room heaters that were scattered around were hooked up, and we had to go on a light fixture buying spree. That also meant decisions had to be made.
In some places we couldn't decide so we just went with temporary bare bulb fixtures.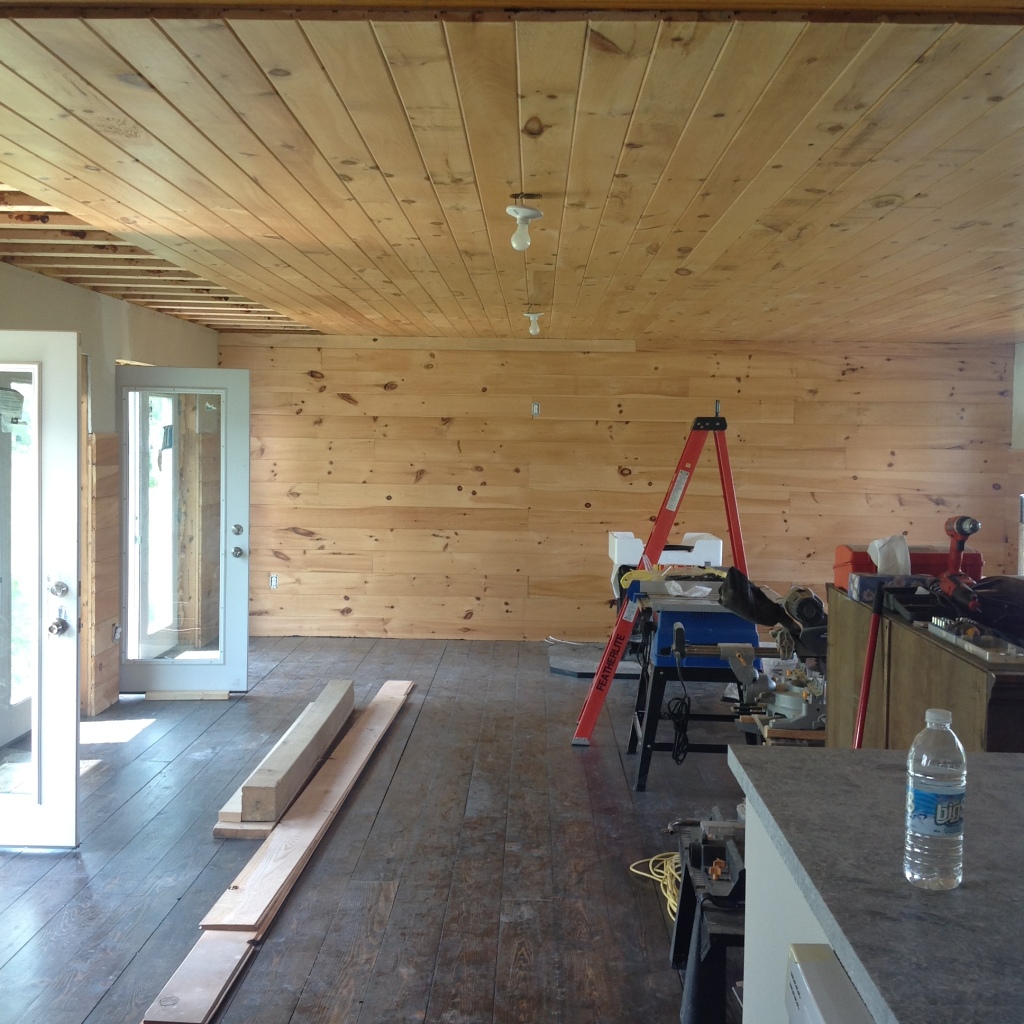 The living room hasn't changed much. We can't decide here because every large fixture we like hangs too low.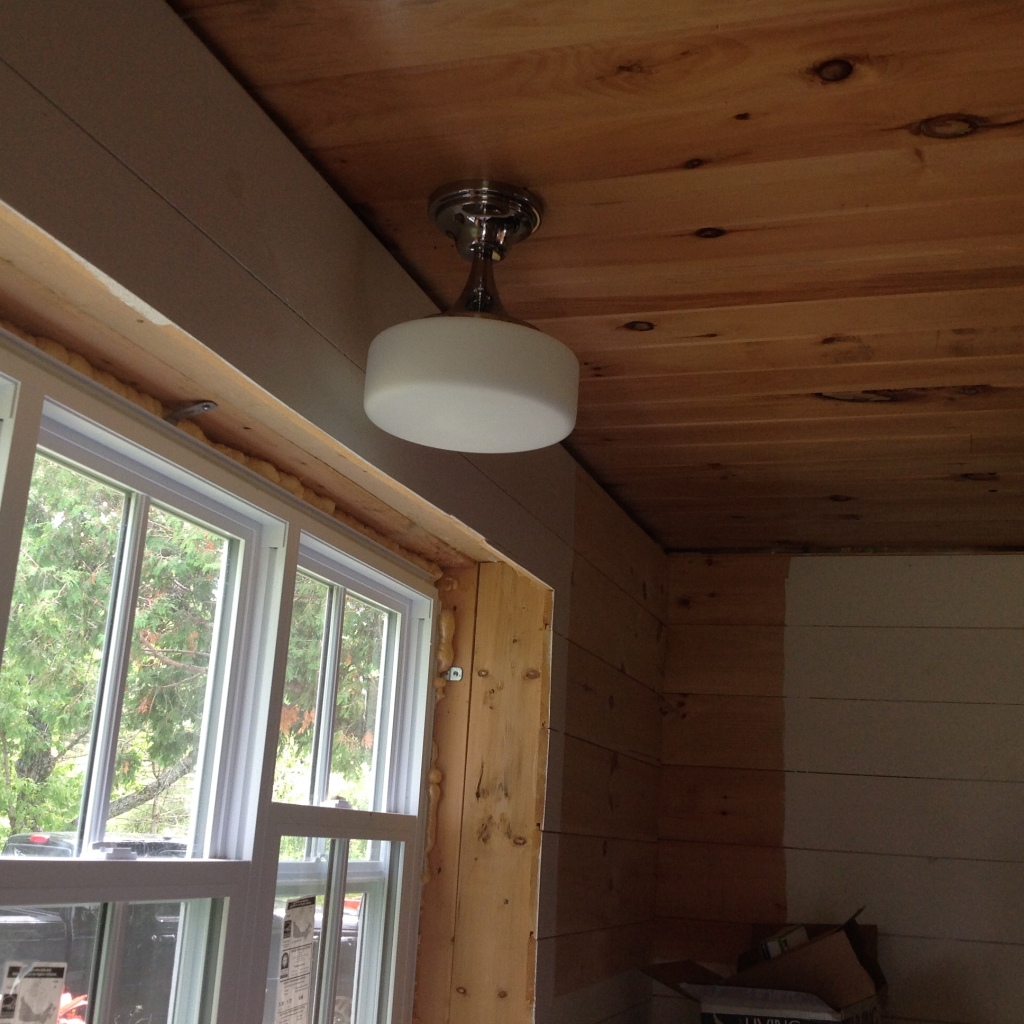 I love the retro fixture over the sink.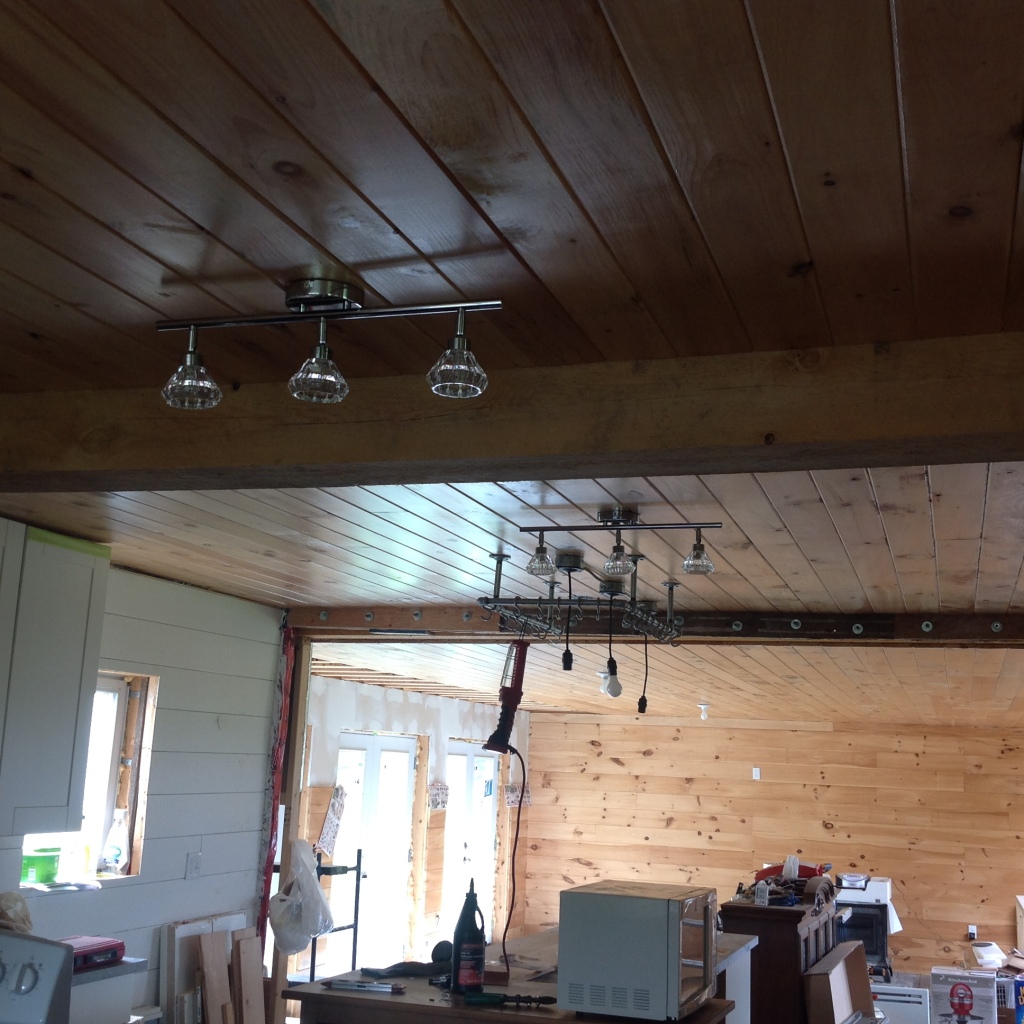 So much light in the kitchen!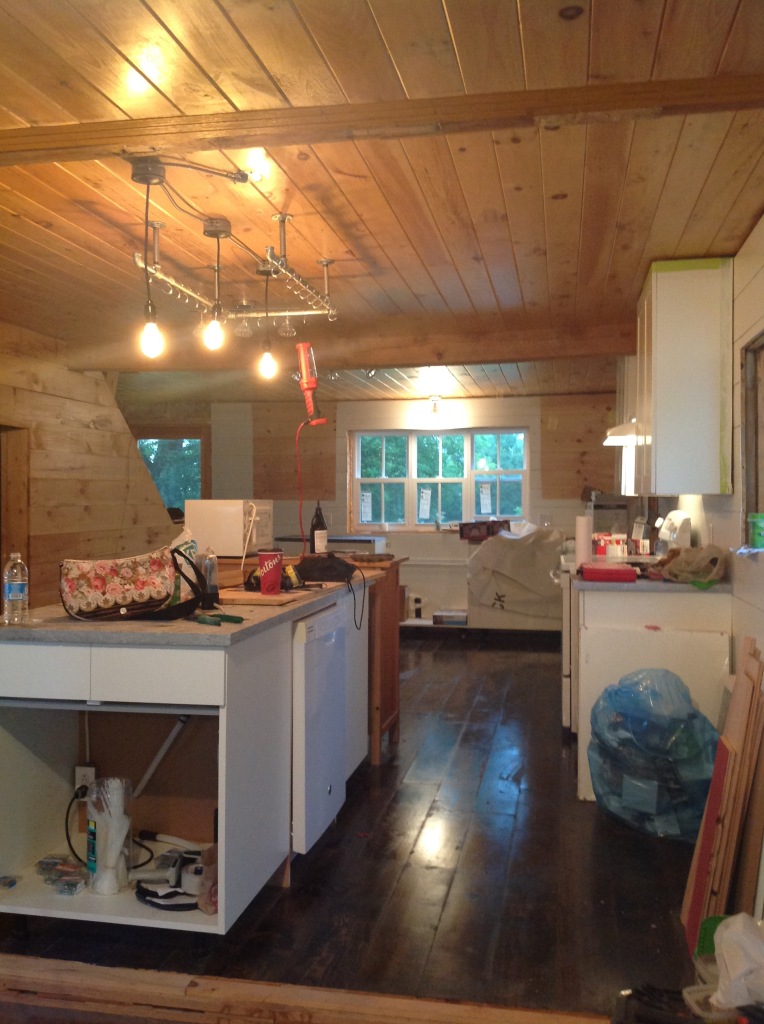 So much light!
And I swear I took more pictures of hall fixtures and a couple bedroom ones. We also have covered electrical sockets and light switches in almost all the rooms!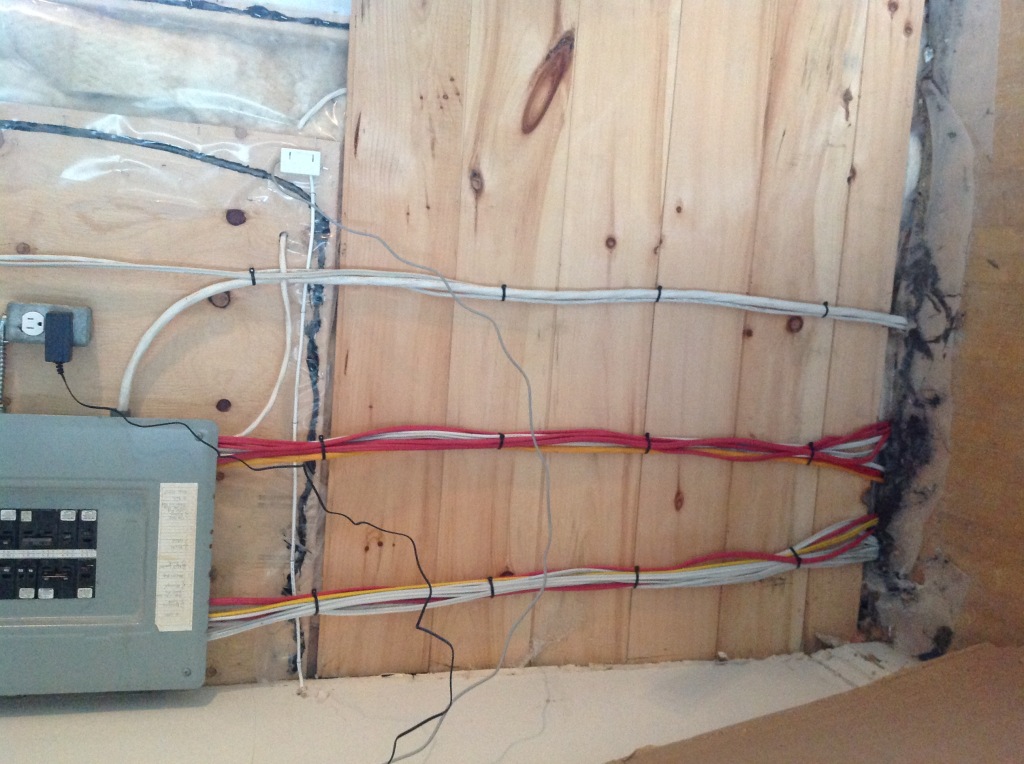 After they re-did the wiring, Ron said the neatness of this almost brought a tear to his eye. Everything is labelled and we have a clear sense of what needs to be finished. Any room we need right away is mostly done.